We love video games.
Based in the UK we publish our popular video game websites Nintendo Life, Push Square and Pure Xbox to an ever-growing international audience.
Our team is made up of expert contributors from around the world that provide informed coverage of the video games industry to our enthusiastic and passionate readers.
We are partners of ReedPop who provide innovative advertising delivery across all platforms and devices.
The World's Most Popular Independent Nintendo Website
The Nintendo Life team is dedicated to bringing you the biggest news and trustworthy reviews from the wide world of Nintendo. Our team of expert writers has been assembled with the sole purpose of making you, our favourite reader, the most knowledgeable and popular Nintendo fan you can be.
The UK's Biggest PlayStation Online Magazine
PlayStation is a brand synonymous with passion, and here at Push Square we're committed to fulfilling your desire for information about all of Sony's consoles. Our team of news reporters and reviewers has been carefully assembled in order to supply you with the most in-depth and dependable information available.
Pure Dedicated Xbox Coverage
If you're into Xbox, you're in the right place. We've been living and breathing all things Xbox since 2001, and it's our duty to keep you informed with everything you need to know about Microsoft's range of world-beating game consoles. At Pure Xbox, you'll find everything from the hottest news and previews to the most painstakingly-detailed reviews and features, all written by dedicated and passionate writers with decades of gaming experience between them.
About Us
Nlife Media is an online media publishing company formed in 2010 that specialises in creating vibrant and informative websites with a strong community-based focus. With a proven track record of success, our sites receive over 9 million unique visitors and 16 million page views a month. We are partners of market-leading Gamer Network who act as an advertising sales arm globally across the network.
Anthony Dickens
Founder & CEO
A web development expert with nearly 20 years of vital wisdom and knowledge under his belt, Anthony is responsible for the business, technical, branding and design-related concerns of Hookshot Media. He's also pretty good at F-Zero X.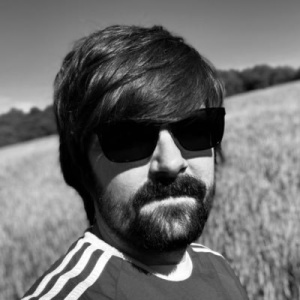 Damien McFerran
Editorial Director
Damien brings with him over a decade of mainstream journalism experience. As well as overseeing Nlife's network of sites from an editorial standpoint, he continues to apply his trade as a freelance tech writer.
Darren Calvert
Operations Director
With his exhaustive knowledge in the fields of SEO and digital marketing, Darren's organisational prowess helps steer Nlife's portfolio in the right direction. Darren has previously worked for companies such as Nokia, as well as diverse range of high-profile clients.
Rupert Loman-West
Chair
Rupert founded Eurogamer with his brother Nick in 1999 and was pivotal in establishing the site as one of the world's leading authorities on all aspects of video gaming. Eurogamer's parent company Gamer Network also ran sites such as Rock Paper Shotgun, GamesIndustry.biz and VG247, and popular gaming conventions such as EGX and Rezzed.
Gavin Lane
Editor, Nintendo Life
Gavin loves a bit of couch co-op, especially when he gets to delegate roles, bark instructions and give much-appreciated performance feedback at the end. He lives in Spain (the plain-y bit where the rain mainly falls) and his love for Banjo-Kazooie borders on the unhealthy.
Thomas Whitehead
Deputy Editor, Nintendo Life
Tom has been involved in the games industry for a decade, mostly writing about it or struggling to sell Indie games. Loves reading, writing, hunting Capcom's fiercest monsters and watching baseball.
Ryan Craddock
News Editor, Nintendo Life
Ryan can list the first 151 Pokémon all in order off by heart – a feat he calls his 'party trick' despite being such an introvert that he'd never be found anywhere near a party. He'd much rather just have a night in with Mario Kart and a pizza, and we can't say we blame him.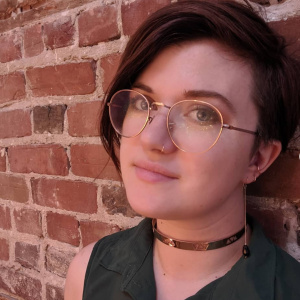 Kate Gray
Staff Writer, Nintendo Life
Formerly of Official Nintendo Magazine, GameSpot, and Xbox UK, you can now find Kate's writing all over the internet. She moved to Canada a few years ago, but gets tea imported from England, because she has good priorities.
Liam Doolan
News Reporter, Nintendo Life
When he's not paying off a loan to Tom Nook, Liam likes to report on the latest Nintendo news and admire his library of video games. His favourite Nintendo character used to be a guitar-playing dog, but nowadays he prefers to hang out with Judd the cat.
Alex Olney
Senior Video Producer, Nintendo Life
Video Overlord, Video Goliath, Video Killed the Radio Star. Alex is all of these and a whole lot more. Producing a wide range of videos on a daily basis for our ever growing Nintendo Life YouTube audience.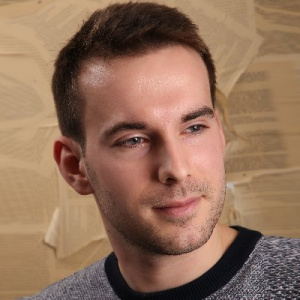 Jon Cartwright
Video Producer, Nintendo Life
Jon brings years of video experience and when he's not building content for Nintendo Life, he's complaining about the lead of Donkey Kong Country 3 (It's been over 24 years, let the monkey be). He loves all things gaming across Nintendo, Xbox and PlayStation and buys an unhealthy amount of games that he swears he'll play one day.
Zion Grassl
Video Producer, Nintendo Life
When Zion isn't making videos for our YouTube channel, you're likely to find him out playing shows with his band Constance, or out and about hunting down the latest gaming deals. He swears the sealed Labo Kits sitting in his closet are going to be worth "big bucks" someday...
Sammy Barker
Editor, Push Square
A true PlayStation veteran, Sammy's covered the world of PS gaming for years, with an enormous Trophy count to prove it. He also likes tennis games way more than you and is currently planning to get his first PlayStation tattoo.
Robert Ramsey
Deputy Editor, Push Square
Robert is basically Japanese with his unrelenting love for fighting games, anime and JRPGs. Working alongside Sammy he authors extensive PlayStation coverage for Push Square. Once a world famous artist, also likes Pizza.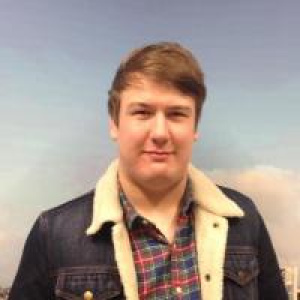 Liam Croft
Assistant Editor, Push Square
On any given day, Liam is most likely playing the latest PS5 release or hunting for a Platinum Trophy. Outside of video games, he can be found tirelessly supporting Derby County, unfortunately.
Stephen Tailby
Associate Editor, Push Square
Having grown up alongside PlayStation, Stephen has developed a wide knowledge of video games, from AAA blockbusters to the smallest indie gems. He also has the Platinum for The Witness, so there's that.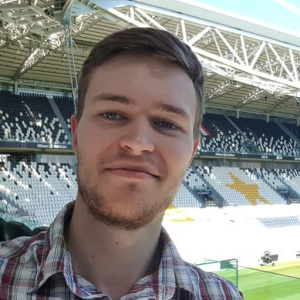 Fraser Gilbert
Editor, Pure Xbox
Fraser has an unhealthy obsession for all things related to Telltale Games' The Walking Dead series, and has an intimate knowledge of sports games on Xbox One. He also supports Walsall FC – that team in the West Midlands you've never heard of.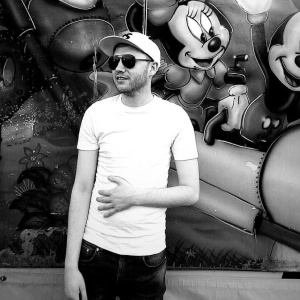 Daniel Hollis
Staff Writer, Pure Xbox
From spending sleepless nights anticipating the release of Fable II, Daniel has always been a massive advocate of Xbox. His obsession with Fable was only the beginning of a love for the RPG genre. Outside of gaming, Daniel can also be found attending gigs or creating poorly constructed drum solos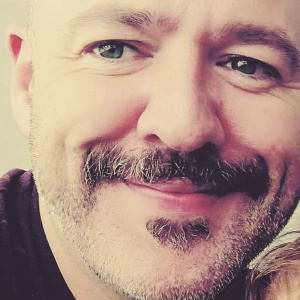 PJ O'Rielly
Staff Writer